A new face and a new place!
Summer is here and that means back to school is right around the corner!  You know who else is gonna be right around the corner?  WE are!  That's right, Unicorn Bake Shop is on its way to becoming a real, live place in the world, specifically in a sweet little pocket of Southeast Portland.  Just imagine starting your day with a Unicorn treat and a cup of delicious local coffee (cake for breakfast is SO a thing)!  Or dropping into your next staff meeting with a box of sparkling unicorn bars.  Maybe you'll come eat cupcakes and play games with us on the weekends! Whenever you choose to drop by, our plan is to add a little bit of Unicorn magic to your day, so watch this space for updates and an invitation to our grand opening, coming soon!!
Ok, ok, it doesn't look like much YET, but someday soon this space will be filled to the brim with amazing folks enjoying Unicorn sweets! ♥
Do you follow us on Instagram?  If not, you might have missed the following very important news: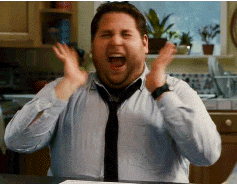 YELLOW CAKE IS HERE!!!  That's right, we've tasked the unicorns with making the brightest, fluffiest, butteriest yellow cake that didn't come from a box and wow, have they delivered!  Now available for custom cake and cupcake orders! ♥
Okay, one last bit of super secret news, and then we're out.  Did you know we've been working on a new logo?  We'll always have so much love for our original winking unicorn, but it's time for us to evolve!  Here's a sneak peek of the new one:
We're going to celebrate our new logo in true Unicorn fashion by having a release party at Fat Fancy, one of our favorite local businesses!  Watch your email and our social media accounts for the official announcement, then mark your calendars for free Unicorn goodies and some awesome new swag!  We hope to see you there! ♥
♥♥♥Ok here's your reward for reading this far!  Mention this newsletter when placing any order during the month of August and we'll give you 20% off! ♥♥♥
Please reload
I'm busy working on my blog posts. Watch this space!
Please reload